What documents do i need to close my new mortgage request?
December 4, 2017 | Posted by: Mark Carr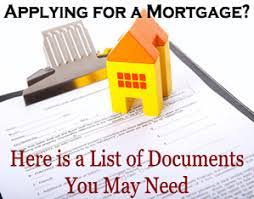 When successfully closing a mortgage there are some standard documents required which will allow you to wave financing conditions. It is a good idea to start gathering these documents before house hunting to give you the advantage over unprepared buyers.
The other advantage for you is to consult your mortgage specialist to make sure that you are indeed ready for your new house purchase. We can find and correct issues that may affect the success of your purchase.
Take some time and see if you can collect these documents needed to successfully close your mortgage request.
Mortgage Document Checklist
Below is a list of documentation that may be required for your mortgage transaction. Please note that once an approval is received, the lender may require additional documentation.
Standard Documentation
Purchase agreement/MLS listing
Proof of down payment and closing costs
Three months of bank statements (large deposits must be explained and proven)
If a down payment is gifted, a gift letter is required (blank copy to be provided by mortgage professional)
Two years of Notice of Assessments (NOA) If NOA shows taxes owing, proof of payment required
Two pieces of identification (drivers licence, social insurance card, passport, major credit card)
Void cheque or Pre-authorized debit information
Lawyer's information
Satisfactory employment letter (within the last 30 days)
Two most recent paystubs
Signed separation/ divorce papers if applicable
Bankruptcy/collection discharge papers if applicable
Secondary Income Verification
Ontario Disability statement
Child Tax Benefit statement
Existing Homeowners Will Need To Provide The Following
Property tax statement
Current mortgage statement
Self Employed Income Verification
Most recent two years of personal income tax returns (T1 General)
Business Licence, HST Number
Business Trade Name Registration
Credit
Have you talked to a mortgage professional?
Do you know your score?
Credit cards payments, are they up to date?
Any missed payments in the last 2 years?
Have you ever declared bankruptcy? If so how long ago?
Credit card utilization (should be kept under 80% of the available limit)
Any credit cards, loans, cell phones in collections?
If you have any questions regarding financing your future home, please contact me to discuss.
Mark Carr
Marbelle Financial Services Inc.
Email: Mark@marbelle.ca
Cell: 613-920-2277
Office:613-966-6568
Share This Page On: